Calcium Meal Plan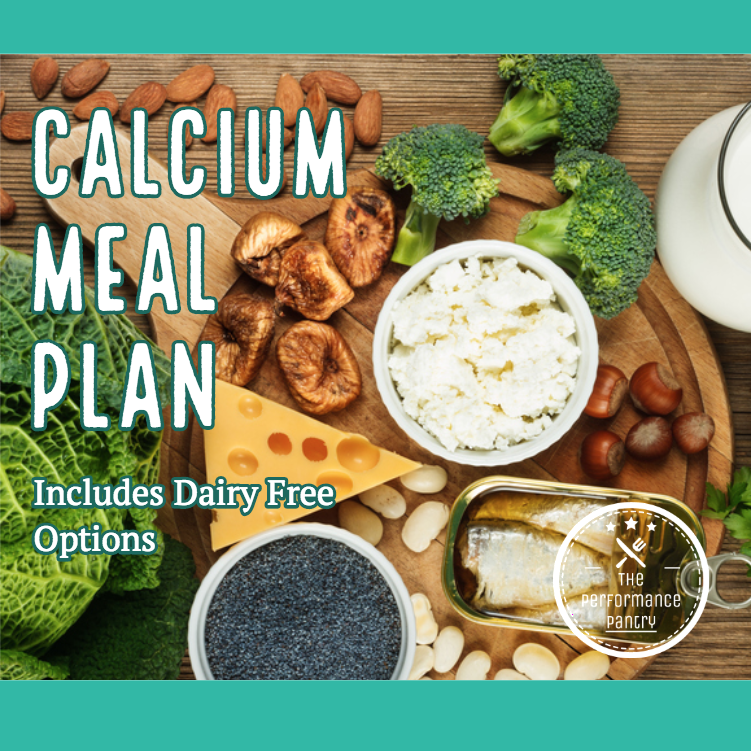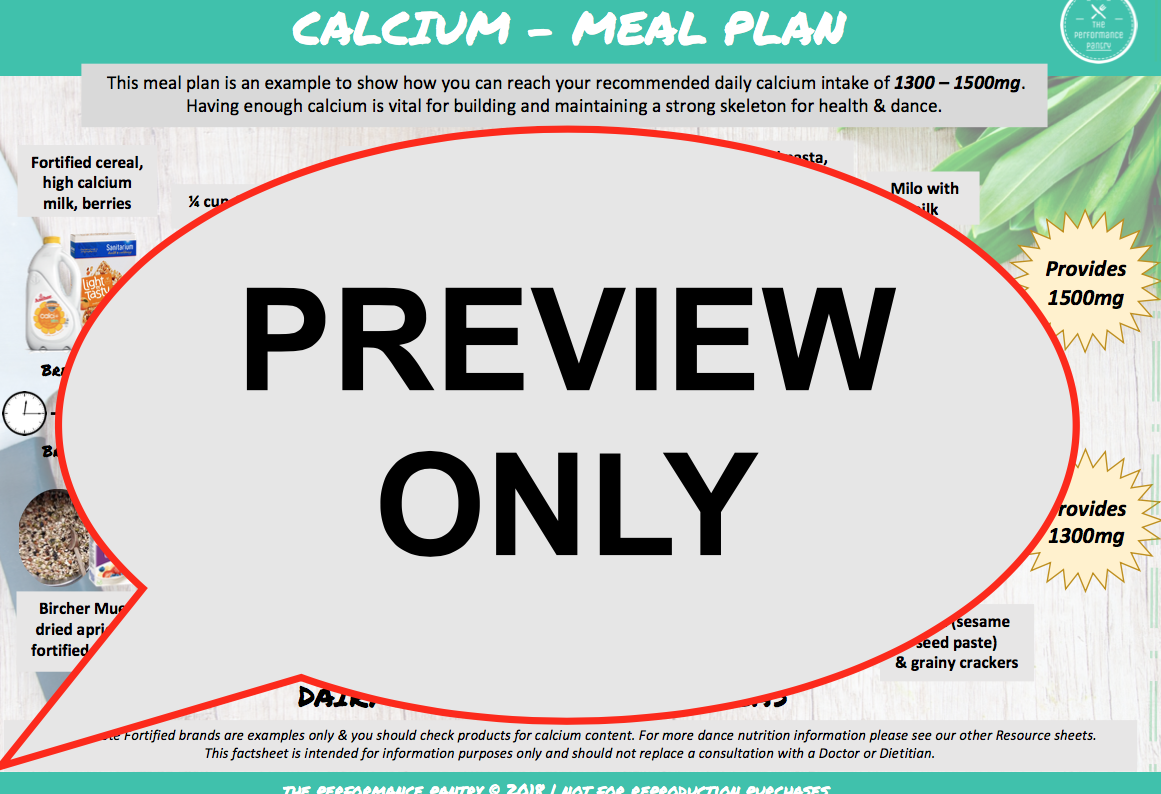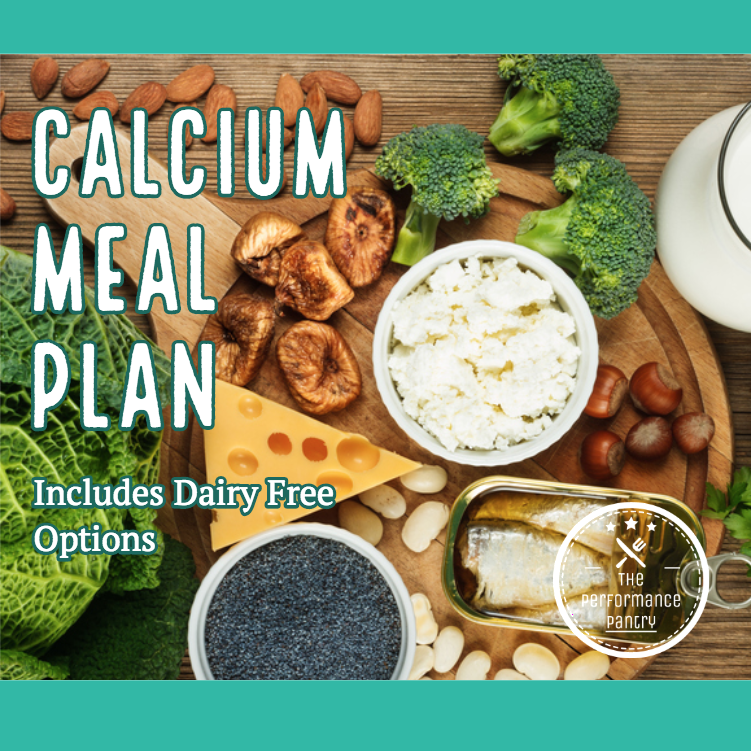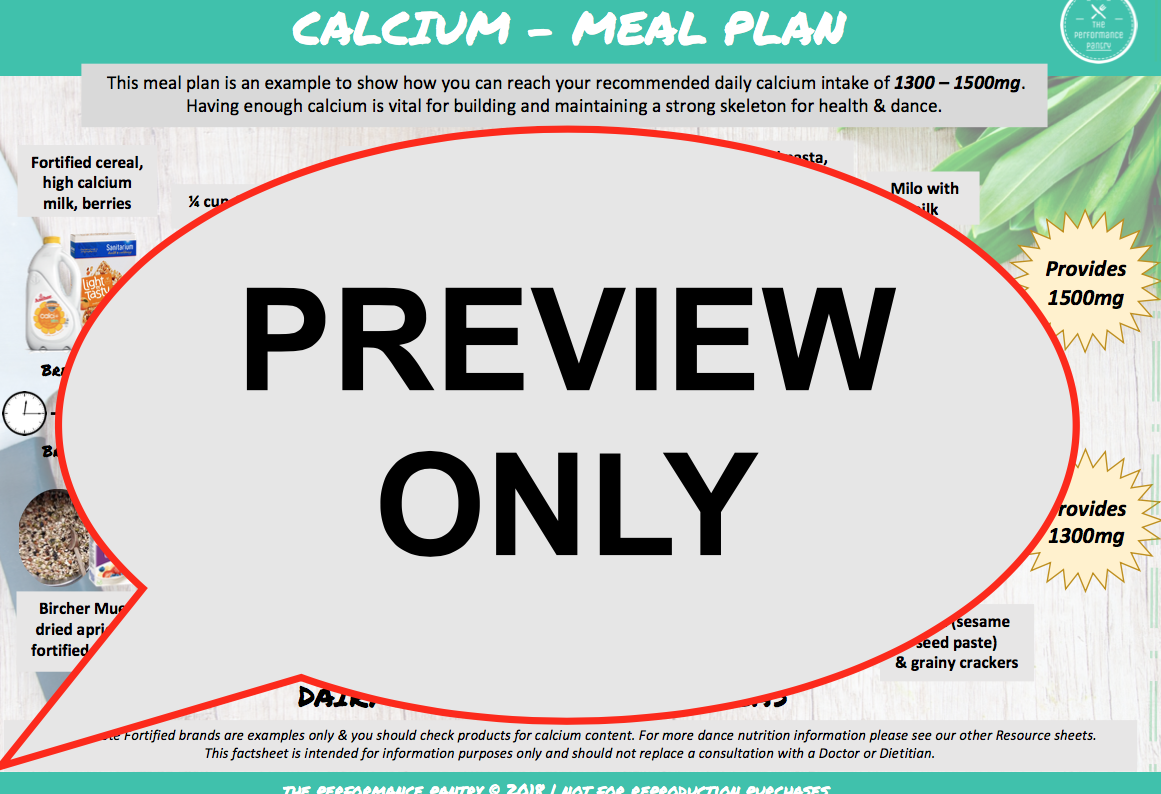 Calcium Meal Plan
Protect Your Bones
Having enough calcium is vital for building and maintaining a strong skeleton for health & dance performance. Many dancers do not meet the recommended amounts of this important mineral and can be prone to bone health problems like stress fractures.
Originally developed as part of the nutrition education program at The New Zealand School of Dance, this example meal plan shows you how to obtain enough calcium from foods to strengthen and protect your bones for optimal health and dance performance.
This purchase is a digital download.

A printable pdf file viewable on a desktop, tablet or mobile device.

Includes Dairy Free options
For more information about bone health please see other Resource sheets: Calcium Meal Plan, Dancers & Vitamin D.