What to Drink During Exercise - FREE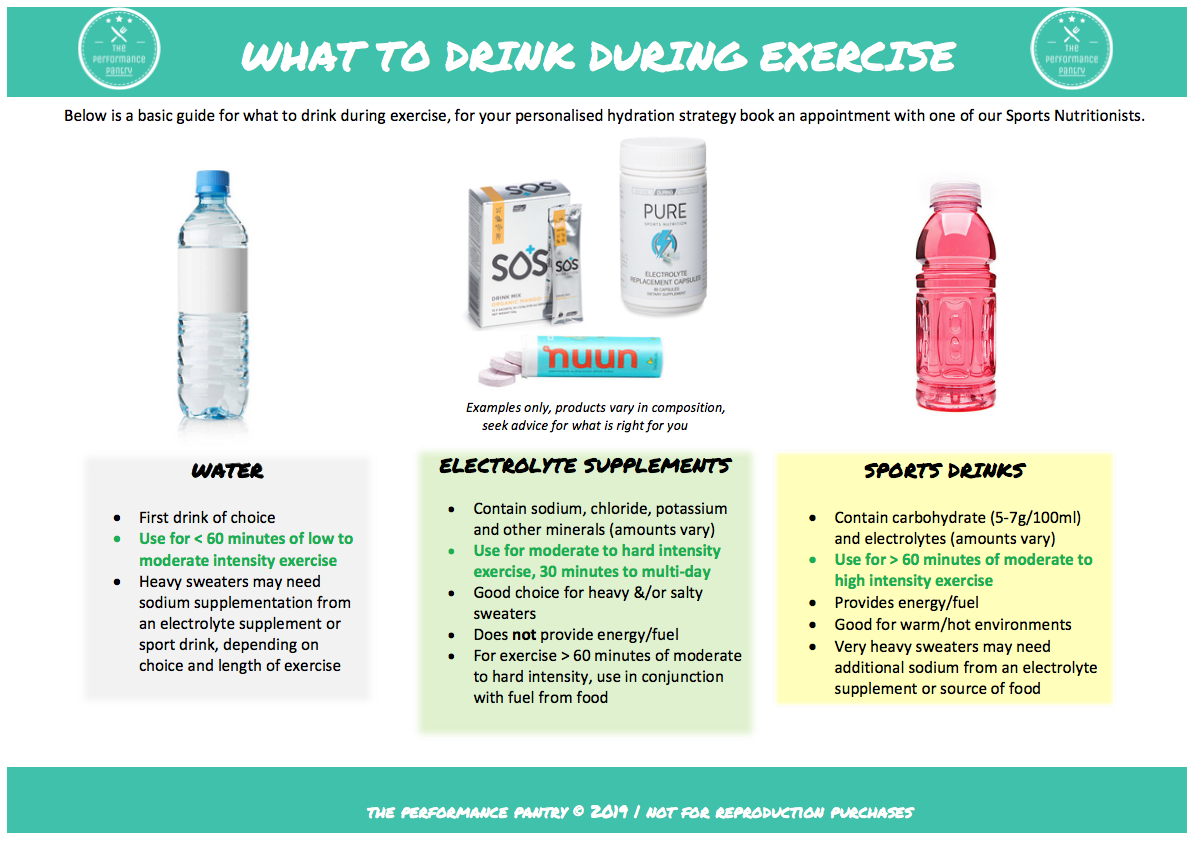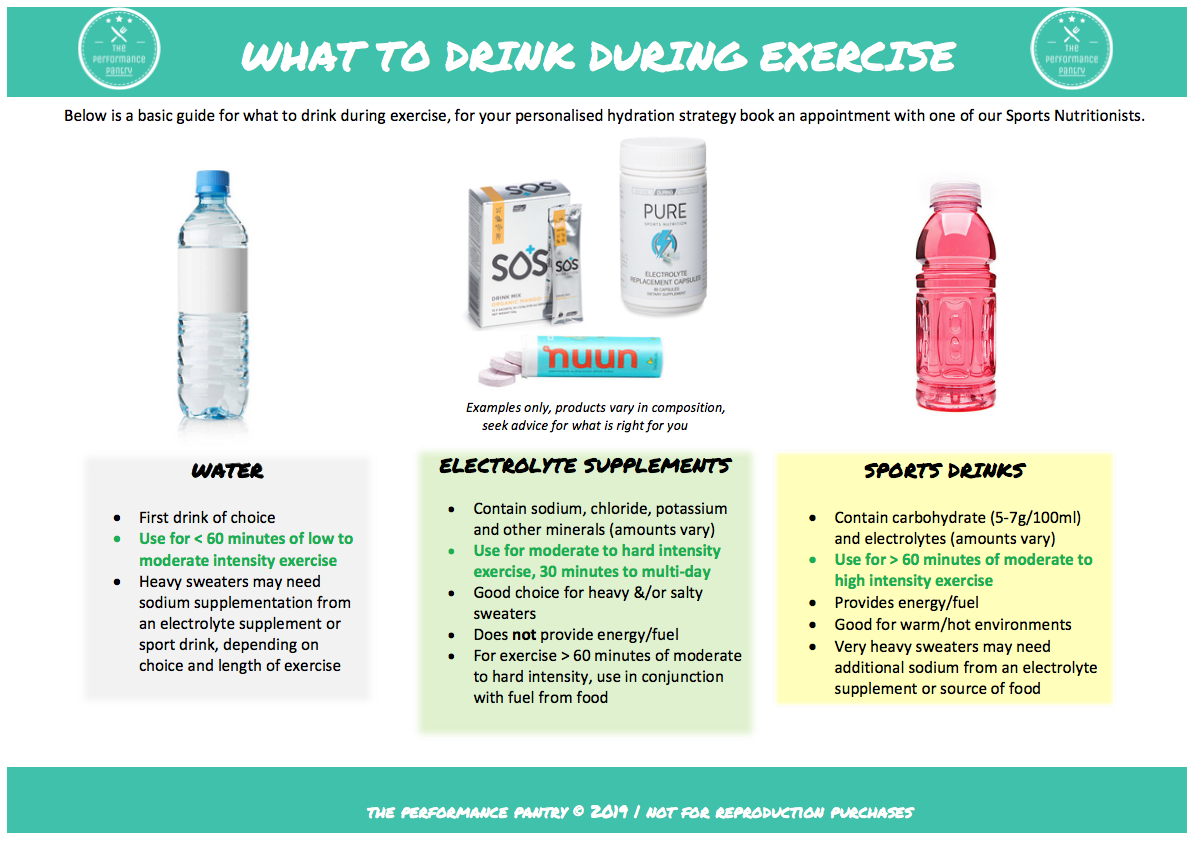 What to Drink During Exercise - FREE
Not sure what to drink during training sessions?
Pick up some straight forward tips with this FREE general guide on hydration needs during exercise. For a personalised approach to your hydration needs, please contact one of our team for a hydration strategy just for you.
This product is a free digital download

Printable pdf document viewable on a desktop, tablet or mobile device

Information is general and it is suggested to discuss personal hydration needs with a qualified sports nutritionist.
LOOKING FOR INDIVIDUAL HYDRATION ADVICE?
Coming soon - Our personalised Sweat and Hydration Calculator, ready to download with full support from your Sports Nutritionist, ready to crunch the data and give you your results